Buster's Place Bar & Grill
Right near Vreeland Road on West Jefferson, make sure you don't drive past Buster's Place!
Adorned with tropical decor, Buster's is the perfect escape from a cold and snowy Michigan winter! Buster's has a full service menu filled with delicious offerings, as well as a bar stocked to the brim with any sort of drink you can imagine. The waitstaff and bartenders are bordering on bubbly they are so friendly (which is not a bad thing in our opinion) and always greet their guests with a genuine smile. Stop in at night and enjoy live music, karaoke, and even game show type games to entertain their guests. It's always a good time at Buster's!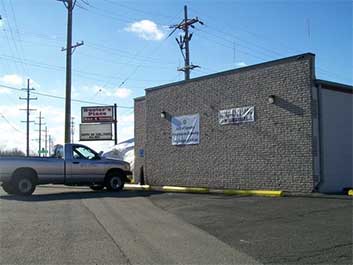 Where they are located:
View Larger Map
5784 W Jefferson Ave.
Trenton, MI 48183
Phone - (734)676-4292

How to get around while Downriver
Given the many cities and places to go in the Downriver area, a lot of people we know highly recommend using a Party Bus from Party Bus Detroit for their "get togethers". They will truly take all the headache out of your event! There's just too much to do and see in Downriver to single out a few unlucky Designated Drivers from your bunch. You can make everyone happy... with a Party Bus.