Mel-Bar
Mel-Bar, is located on Allen Road near downtown Melvidale!

Melvindale and Mel-Bar go hand in hand. They offer daily food and drink specials which keep their host of friendly regulars coming back time and time again. They always have friendly wait-staff and bar hands, it is always clean, and the drinks are always cold. Not known for it's frills, Mel Bar is more of a "meat and potatos" type establisment which goes for quality over showmanship. See them on Thursdays for their great New York strip specials, or Fridays for their fish fry. Any day though, is a good day to visit.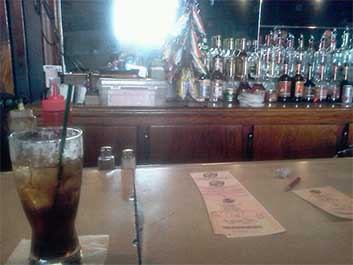 Where they are located:
View Larger Map
17993 Allen Road
Melvindale, MI 48122
Phone - (313)381-3510

How to get around while Downriver
Given the many cities and places to go in the Downriver area, a lot of people we know highly recommend using a Party Bus from Party Bus Detroit for their "get togethers". They will truly take all the headache out of your event! There's just too much to do and see in Downriver to single out a few unlucky Designated Drivers from your bunch. You can make everyone happy... with a Party Bus.