Rack & Roll Bar & Billiards
Rack 'em up with Rack & Roll on Sibley Road in Riverview Michigan.

There are a lot of places to visit while Downriver. If you enjoy live music, pool, and great food... You've got to check out Rack & Roll. The staff is always friendly and willing to go above and beyond to make sure you're taken care of. Should the pool tables all be occupied, they offer other entertainment to keep you smiling while you wait. Folks are always friendly here, we've never heard of any complaints to the contrary. You can't go wrong when you spend your evening at Rack & Roll.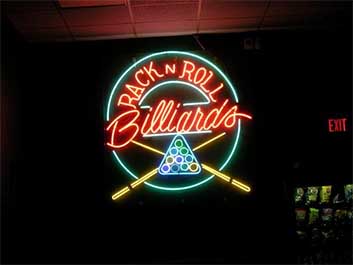 Where they are located:
View Larger Map
13634 Sibley Rd
Riverview, MI 48193
Phone - (734)283-3111

How to get around while Downriver
Given the many cities and places to go in the Downriver area, a lot of people we know highly recommend using a Party Bus from Party Bus Detroit for their "get togethers". They will truly take all the headache out of your event! There's just too much to do and see in Downriver to single out a few unlucky Designated Drivers from your bunch. You can make everyone happy... with a Party Bus.