Stray Cat Bar & Grill
The Stray Cat is always a good time in Riverview, located on Fort St.

Featuring a great staff, and delicious food, The Stray Cat is a great place to spend your night out! They have a "house" DJ, who spins all sorts of music for all crowds (and takes requests), and also they have karaoke on Friday and Saturday nights so you can sing to your heart's content. The beer is always cold, and the food is always hot and fresh... not to mention their reasonable prices. To top it all off, you can always count on superbly quick service. To us, there's really no reason not to check this place out!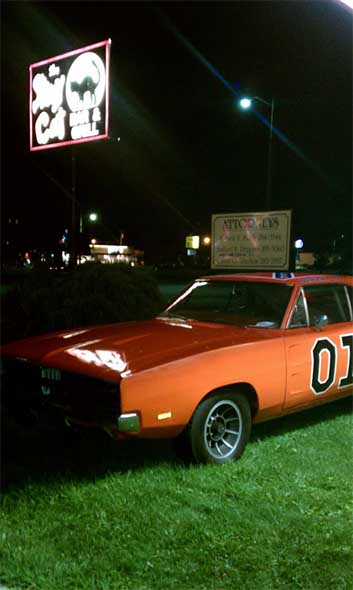 Where they are located:
View Larger Map
18571 Fort St
Riverview, MI 48193
Phone - (734)283-9747

How to get around while Downriver
Given the many cities and places to go in the Downriver area, a lot of people we know highly recommend using a Party Bus from Party Bus Detroit for their "get togethers". They will truly take all the headache out of your event! There's just too much to do and see in Downriver to single out a few unlucky Designated Drivers from your bunch. You can make everyone happy... with a Party Bus.