Sports Brew Pub
Visit Sports Brew Pub on Maple Street in beautiful Downtown Wyandotte Michigan!
Sports Brew is Wyandotte Michigan's only brewery, and boy do they know how to brew! They have beer clubs, and regularly announce their new brews to the members. They also offer a full range bar, as well as a menu full of delicious food which can be carried out if for some reason you don't want one of their delicious and robust home brews (we can't imagine why you wouldn't). But no matter why you enter Sports Brew, you are sure to leave happy!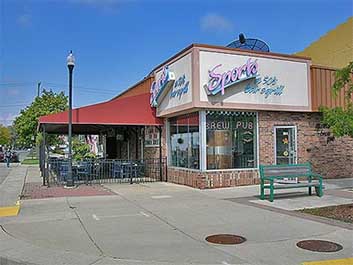 Where they are located:
View Larger Map
166 Maple St.
Wyandotte, MI 48192
Phone - (734)285-5060
Check out their website for more info
How to get around while Downriver
Given the many cities and places to go in the Downriver area, a lot of people we know highly recommend using a Party Bus from Party Bus Detroit for their "get togethers". They will truly take all the headache out of your event! There's just too much to do and see in Downriver to single out a few unlucky Designated Drivers from your bunch. You can make everyone happy... with a Party Bus.