Wings Bar & Grill
Just south of Wick Rd on Middlebelt, Wings Bar and Grill is a great place to stop off after your flight.

Wings Bar and Grill has been providing piping hot meals right off the plane for years now. Clientele have lauded their solid array of offerings which are always served right off the grill. Service doesn't mess around in taking the extra step to make sure you get the freshest meal possible. Also be sure to check out their vast selection of liquors and beers to relax while you're eating your meal. For those staying at the hotel for airport convenience, be sure to utilize their free shuttle service to and from the airport. Great prices, product and convenience is what you will always get at Wings.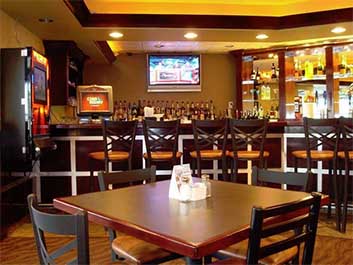 Where they are located:
View Larger Map
9501 Middlebelt Rd
Romulus, MI 48174
Phone - (734)947-9474
Visit them on Facebook
How to get around while Downriver
Given the many cities and places to go in the Downriver area, a lot of people we know highly recommend using a Party Bus from Party Bus Detroit for their "get togethers". They will truly take all the headache out of your event! There's just too much to do and see in Downriver to single out a few unlucky Designated Drivers from your bunch. You can make everyone happy... with a Party Bus.