Joe & Joe's Bar
This bar has been on Southfield Road, near I-75 for as long as we can remember!

Covered with Ivy, this Lincoln Park mainstay offers great food and reasonably priced drinks, as they have for many, many years. They have a host of regulars who are as much a part of the establishment as the ownership itself. While sipping on your drink, or chowing down your thick bar-burger, you can play club keno or just relax and chat with one of your fellow friendly patrons. Did we mention that prices are great?! Well, they are... you sure can't go wrong at Joe & Joe's.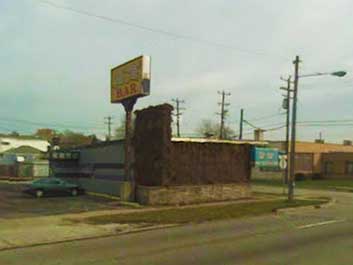 Where they are located:
View Larger Map
1800 Southfield Road.
Lincoln Park, MI 48146
Phone - (313)383-3121

How to get around while Downriver
Given the many cities and places to go in the Downriver area, a lot of people we know highly recommend using a Party Bus from Party Bus Detroit for their "get togethers". They will truly take all the headache out of your event! There's just too much to do and see in Downriver to single out a few unlucky Designated Drivers from your bunch. You can make everyone happy... with a Party Bus.