Keefer's Blue Line Grill
Keefer's is located right in the heart of downtown Allen Park.

Opened in it's current location in late 2011, Keefer's is quickly becoming a mainstay in downtown Allen Park. Boasting of a menu full of quality selections, they are sure to have something to suit your taste-buds! Stop in on weekends, and you might find one of the local bands playing on stage.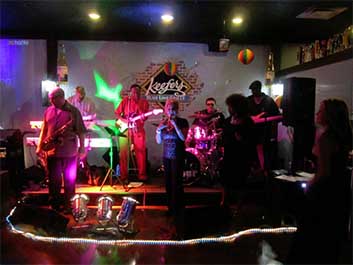 Where they are located:
View Larger Map
6736 Allen Road
Allen Park, MI 48101
Phone - (313) 391-6880

How to get around while Downriver
Given the many cities and places to go in the Downriver area, a lot of people we know highly recommend using a Party Bus from Party Bus Detroit for their "get togethers". They will truly take all the headache out of your event! There's just too much to do and see in Downriver to single out a few unlucky Designated Drivers from your bunch. You can make everyone happy... with a Party Bus.